SKU: BRB-WILWLFEPMB-NV
William Wolf Pecan Bourbon Whiskey
---
---
William Wolf Pecan Bourbon Whiskey is produced in Holland and is derived from classic American bourbon, aged for a minimum of 5 years, and infused with the all-natural flavors of raw South Carolina pecans and rich, 100% Canadian maple syrup. Finished to 30% ABV, this lusciously decadent whiskey is prized for its bold profile and enticingly silky finish. Expect aromatics of melted sugar, pecans, and vanilla over a palate of sugary sweets, maple candies, roasted nuts, and hints of spice. A treat to the senses on its own or the perfect addition to your favorite cocktail, William Wolf Pecan Bourbon packs the perfect pecan punch in every sip!

Golden and full of sweet, nutty-maple flavor, this reads like a Bourbon-based liqueur. Consider this viscous, easy-drinking flavored whiskey for sweetening cocktails, sipping alongside dessert, or even splashed into baked goods. Produced using American-made Bourbon but bottled in the Netherlands.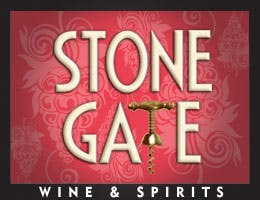 Are you 21 years old, or older?