SKU: IRWH-RDBST-21YR
Redbreast Single Pot Still Irish Whiskey 21 year old
---
---
Produced in very limited quantities, Redbreast 21 represents the ultimate expression of Redbreast Single Pot Still Irish Whiskey. The 21 year ageing process introduces new levels of depth and an abundantly aromatic and fruitful flavour. Remarkable aroma spanning fresh tropical fruits, nuts and rich dried fruit. Soft vanilla, toasted oak, sherry nuttiness with a dusting of spices. Luscious fleshy fruit notes complete the silky mouthfeel. Lingers, seemingly forever, with oak and an assortment of spices and then, the final bow from barley - where it all began.
Irish Whiskey of the Year!
I was going to say that the performance of Irish Distillers over the last couple of years marks the greatest comeback in modern times, but that honor has to go to the astonishing antics of the U.S. America's Cup sailing team. Nevertheless, the owners of Jameson have well and truly Redbreast 21 Year Oldsnatched the initiative back from its competitors, and this year it pulled off a highly surprising double. Shortly after our Irish whiskey edition, Irish Distillers held a "housewarming" and unveiled a new training center, new stills, and plans for twenty new pot still whiskeys in the next ten years. Then just a couple of weeks later, they unleashed this. In a few short years Irish whiskey has been turned on its head. The Teeling family started the revolution at Cooley, but now Irish Distillers has carved out a separate path and firmly re-established the unique, distinctive, and wonderful pot still whiskey style. Redbreast 21 year old completes a hat trick for Irish Distillers, but this is by far and away the best Irish release of the year. It's an immense whiskey: oily, spicy, rich, gloopy, and with red berries, menthol, and citrus abundant. It's complex, too, but you don't have to live with it long to realize what a gem it is. And very well judged: the oak and spice suggest that these first fill bourbon and sherry casks had reached the edge of a cliff. Sensibly the strength is bang on the money, too, and almost certainly a cask strength version would not have worked. Heaven only knows if Irish Distillers can continue to raise the bar like this. It's going to be fun watching them try though. Stunning. Again. -Dominic Roskrow
Burnished gold in the glass, this robust sipper offers complex vanilla, caramel, almond, butterscotch and honey. A splash of water opens up fruitier notes: dried apricot, buttery baked pear and a rounded, clove-accented finish.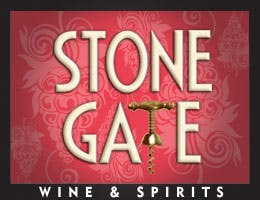 Are you 21 years old, or older?