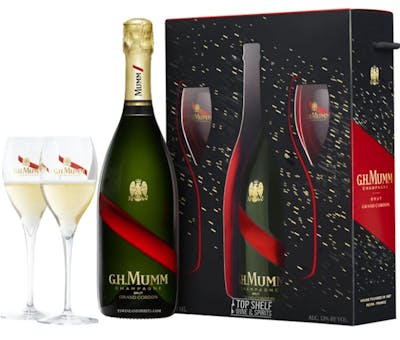 SKU: FRCHP-GHMUMMGRCD-GIFT
G. H. Mumm & Cie. Grand Cordon Gift Set with 2 Champagne Flutes
---
---
Mumm Grand Cordon champagne is the definitive expression of the House style, driven by the signature grape Pinot Noir. Chosen from 300 Pinot Noir, Chardonnay and Pinot Meunier base wines, Grand Cordon brut champagne is sourced from over 100 different crus. Appearance: Exuberant bubbles, Mumm Grand Cordon has a brilliant and golden colour. Aroma: Lush aromas of ripe peach, apricot and pineapple cascade from the glass, chased by hints of vanilla and caramel, yeast, dried fruit and honey. Mouth Feel: One sip and Mumm Grand Cordon unleashes intense, complex flavours of fresh fruit and caramel that morph into a long, lingering finish. Food Pairing: Whether savoured with a meal of white meat or fish or shared as a toast for the ultimate moment.
A firm, well-knit Champagne, in an aperitif style, this offers a lightly toasty mix of ripe apricot, black currant, anise and candied lemon zest flavors, set on a crisp, lively mousse. Drink now through 2020.
This popular brand of Champagne is ripe, soft and very drinkable. Its fruitiness, with apple flavors lifted by lemon, is well judged, giving richness and plenty of freshness at the end. Drink now.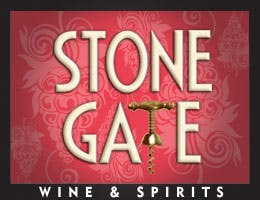 Are you 21 years old, or older?