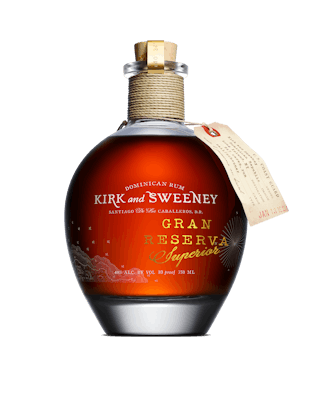 SKU: RUM-KIRKSWSUP-NV
Kirk and Sweeney Gran Reserva Superior Rum
---
Unavailable
We're sorry, but this product is not currently available.
---
The process begins with hand harvested, high quality sugarcane that is pure. The byproduct of the sugarcane, "Blackstrap Molasses" is then carefully fermented and distilled. The rum is then aged in a variety of American and French oak barrels, with the distiller conducting various steps of dumping, blending and re-barreling through the years. The final blend is a selection of variously aged rums between 6 and 25 years, painstakingly hand selected, this is indeed a rum well worth pursuing.
"This rum is as pleasantly complex as the nose would suggest, offering a rich evolution on
the mouth–from fresh, sweet sensations to dried fruits. Finishing off each decadent sip, you'll find endnotes that range from a distinct caramel, to sherry, to a well-balanced blend of almond and vanilla."