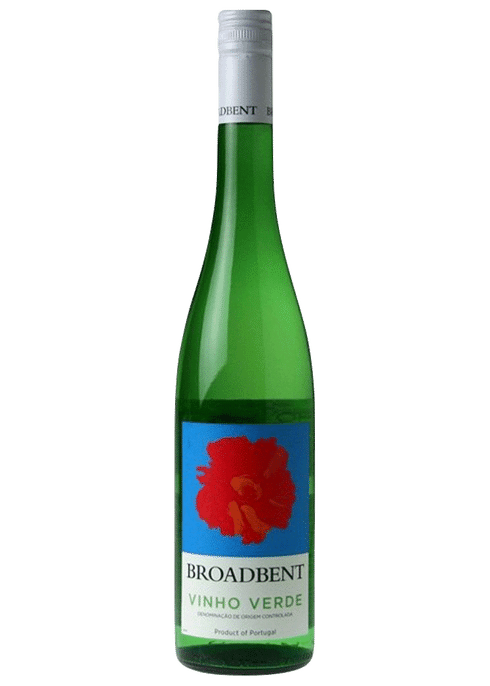 SKU: PTVV-BRDBNTVV-NV
Broadbent Vinho Verde
---
Unavailable
We're sorry, but this product is not currently available.
---
Broadbent's vision was to produce the most reliable and traditional of all Vinho Verdes and to resolve the usual whine that Vinho Verde never tastes like it tastes in Portugal. The solution was twofold: to partner with a winery that had consistent production, and to ship the wines in refrigerated containers. The latter enable the wine to taste as fresh and spritzy as it would ever taste in Portugal, and since its launch in 2005, Broadbent Vinho Verde has rapidly earned the reputation as one of the finest Vinho Verdes.

Vinho Verde is traditionally non-vintage and consumed quickly, so the wine on the shelf will always be a fresh bottling. The way to make a proper Vinho Verde is to suppress the malolactic fermentation and inject carbon dioxide at bottling to give the wine its characteristic spritz. We use pneumatic presses for gentle pressing to extract the free run juice and fermentation is around 16 degrees centigrade, which gives a slow fermentation which, in turn, protects the character of the Loureiro grape. We use a special yeast QA21 which was developed in our vineyards and is now used all over the world. It gives a special character to our wines, which are produced at Quinta de Azevedo.