SKU: VDK-TITOS375-NV
Tito's Handmade Vodka
---
---
Tito's Handmade Vodka is designed to be savored by spirit connoisseurs. It is micro-distilled in an old-fashioned pot still, just like fine single malt scotches and high-end French cognacs. This time-honored method of distillation requires more skill and effort than modern column stills, but it's well worth it. Our handcrafted technique offers more control over the distillation process, resulting in a spectacularly clean product of incomparable excellence. Only the heart of the run, "the nectar" is taken, leaving behind residual higher and lower alcohols. The vodka is cleansed of phenols, esters, congeners and organic acids by filtering it through the finest activated carbon available. Tito's Handmade Vodka is produced in Austin at Texas' first and only legal distillery. It's made in small batches in an old fashioned pot still by Tito Beveridge (actual name), a 41-year-old Geologist, and distilled six times.
The initial nosing passes find subtle traces of charcoal and roasted grain which are followed by sweeter aromas of sweet grain mash and pipe tobacco. Entry is smoky and charred; the midpalate is oily, moderately viscous, semisweet and robust. Ends on a delicious oily, bacon-like note. A very well-made American pot still vodka.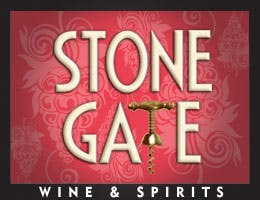 Are you 21 years old, or older?