Tia Maria Coffee Liqueur 1L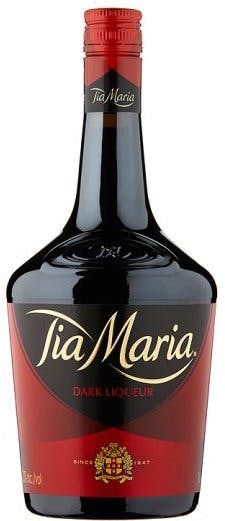 Unavailable
We're sorry, but this product is not currently available.
One of the world's most successful premium international liqueurs, Tia Maria offers consumers an intriguing, alluring and daring experience. Tia Maria is a premium, medium strength liqueur delicately flavoured with an intriguing blend of cane spirit, the finest Jamaican coffee, vanilla and sugar. A versatile liqueur which is delicious whether consumed straight, over ice, or mixed. Tia Maria reflects the intriguing style of the modern world; an exotic blend of trends, ideas, cultures, and thinking. Still today, Tia Maria preserves its sophisticated taste, while remaining true to its original charm.
Wine EnthusiastMade with Jamaican rum and Jamaican coffee but produced in Italy, this liqueur resembles coffee in appearance, aroma and flavor, though it picks up notes of dark chocolate and a touch of almond. For post-prandial sipping or cocktail use.