SKU: FRCHP-CHTAILSTA-NV
Chartogne-Taillet St. Anne Brut
---
---
This consistently excellent Grower Champagne emerges from the village of Merfy in the Montagne de Reims sub-region. It is full of aromas and flavors of orchard fruit, baked fruit tart, exotic spice, and fresh sliced apple! It always overdelivers for the price and is renowned as being a top by-the-glass pour in excellent restaurants around the world. Don't miss this astounding value in the world of Champagne!
The latest installment of one of my favorite "intro-level" Champagnes, the Chartogne-Taillet NV Brut Cuvee Ste.-Anne Disg. 6/2013 pushes the qualitative element even beyond what I recall under this label from two or three years ago, and must be counted (relative to its appellation) as a sensational value. A haunting nose of ocean spray with clam and oyster liquor anticipates the mouthwateringly saline, mysteriously meaty and seaweed-tinged aspects of a polished palate that's also informed by luscious, pit-tinged white peach, fresh lemon and almond. (And were it not for that last trio, here would surely be one of those wondrous instances where you find yourself asking how a wine's flavors can possibly come from grapes!) Ultra-juicy and palate- as well as saliva gland-massaging, the finish here left me licking my lips in anticipation of the next sip. What's more, this cuvee is among the most versatile at table of any in Champagne. Feel free to follow the current disgorgement for 2-3 years. The blend, by the way, is 60-40 Chardonnay-Pinot and features vintage 2010 with 40% from 2009 and 2008. Under the direction of still-young Alexandre Chartogne, the wines of Chartogne-Taillet - long praised, yet in my view still under-rated - seem to be going from strength to strength, fueled by exemplary experimentalism and attention to detail, not to mention passion. Among the more conspicuous recent innovations at this cellar in out-of-the way Merfy (on the Massif de Saint-Thierry immediately northwest of Reims) is the use of concrete eggs for fermentation and aging, a shape and material designed to enhance lees contact via Brownian motion. The emergence here of single-cepage single-vineyard bottlings, reflects a trend among intrepid young Champagne vintners. And the aforementioned experimentalism naturally encompasses serious dosage trials, with results that consistently hit the "sweet spots" of expression (even if these are not literally in the least sweet).
Fresh and aromatic, offering bread dough, floral, golden raisin and Gala apple notes, framed by bright, citrusy acidity. Well-meshed, with a fine bead and a subtle, spice-accented finish. Disgorged December 2018. Drink now.
The NV Brut Cuvée Ste.-Anne is, as always, a terrific introduction to Alexandre Chartogne's wines. Equal parts Pinot and Chardonnay, the Ste.-Anne offers lovely textural breadth and nuance. Almonds, honey, mint and dried pears open up nicely in the glass. Think of the Ste.-Anne like a village-level Burgundy from a top grower. Best of all, the Ste.-Anne is a terrific value in fine, artisan Champagne. The current release is equal parts Chardonnay and Pinot Noir based on 2012, with 20% each 2011 an 2010 reserve wines. Drink this forward, supple Champagne over the next few years. Dosage is 4 grams/liter.
Dark, rich and sensuous, this is a ripe Champagne, boasting pear and apricot flavors. Although the aftertaste appears dry, the richness gives it a very sumptuous mouthfeel, leaving a long, full aftertaste.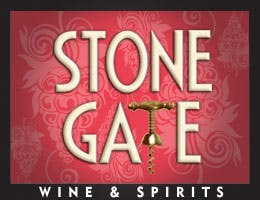 Are you 21 years old, or older?